www.cartridgestore.com.au offers a huge range of laser and ink consumables, hardware and spare parts, latest laser printers for sale, colour multi-function laser and ink devices for sale, wide-format printers and supplies, fax machines, state of the art scanners and your delivery is usually next business day
Pay by Premium account
You may already have or may wish to apply for a 30 day credit account, if you already have a authorised premium account select "Pay on account" at checkout.
Premium credit accounts are created for GST registered companies with an approximate expenditure of $5,000 per annum on Image supplies, IT Hardware or spare parts.
Government Purchase Orders
We accept Government Department purchase orders as instruments of purchase on this website.
The purchase order must have a clear and approved purchase order number, a clear indication of the electronic address for accounts payable department and clear legible signature and name of the authorising officer of that department or organisation, all invoices are rendered electronically and must be settled within 30 days from the invoice date, we do not issue Monthly statements.
Please e-mail sales@cartridgestore.com.au to arrange a user name and password for your 30 day "purchase order" account
Credit/Debit card sale
Select "Credit Card" our web-site provides a secure on-line encrypted Westpac HTTPS payment gateway, we accept Visa, MasterCard and American express, no hidden fees or credit card surcharges on transactions made on this website.
Paypal Sale
Select "Paypal" to use your PayPal account for payment. We will only ship to the address in your PayPal account. Update your account if you have changed your shipping address. If the address differs we may cancel your order. There are no additional PayPal fees added to your invoice. By using this payment method, you agree to PayPal's User Agreement.
Bank Transfer sale
Select "Bank Transfer" (EFT) payment method in the "Payment type" page when choosing your preferred payment method, please note that we cannot despatch your order until funds have cleared into our account, there are no hidden fees or charges when paying by EFT electronic funds transfer.
We accept proof of remittance receipts known as a (POP), if you email this remittance receipt to sales@cartridgestore.com.au quoting our order reference number, we can release your order without waiting for bank cleared funds, Acceptable (POP) advice images or files must be Bank generated.
Telephone sale
Select "Phone Sale" method from the "Payment type" page when choosing your preferred method of paying for your order, a member of our team will contact and help you process a credit card payment manually, a secure option of paying by credit card by using our manual EFTPOS credit card terminal in our office.
Bank account details
CK Stores Pty Ltd
Westpac Banking Corporation
| | |
| --- | --- |
| BSB: | 032 032 |
| Account No: | 336 592 |
| Swift Code: | WPACAU2S |
| Fax Advice: | 02 9669 3221 |
Conditions of payment
Any non account holder Payments (Cash Sales) made on this website must be transacted using one of our (3) payment options, payment transactions must have cleared funds (unless otherwise agreed) prior to the processing and despatch of your order.
All completed orders will receive an e-mail tax invoice link when your order is accepted, your tax invoice will be sent to the e-mail address provided in your order, if you do not receive a payment notification or the link does not activate please contact sales@cartridgestore.com.au for immediate assistance.
If you have paid for your order and receive a "Back Order" notification from our system and you cannot wait for your back order delivery, please email us immediately so that your order options can be discussed and/or refunded.
If you do choose the Bank transfer option, please ensure your order ID reference is part of your EFT bank transaction information.
Premium accounts Holders
You can apply for a 30 day premium trading account available to all registered business organisations that have an estimated annual purchase value of not less than $5,000.00, these accounts are named premium, you can take advantage of special discounts and stock clearance specials that our suppliers give us access to.
You will be required to fill out the online credit application Credit Account Application form and your application will be subject to normal credit checks
All Premium account customers must ensure that invoices rendered to you electronically are paid within the agreed Credit terms, we do not automatically render end of month statements, all invoice information is available on your account tab information when you log in to your account.
Premium account holders must pay all invoices by (EFT) or cheque, a surcharge of 2% will be added to all premium account payments made by credit card, please contact our staff for more information
Credit limits are placed on all account; it is the responsibility of the account holder to ensure that orders placed remain within the agreed credit limit or that a credit limit increase is requested.
Payment errors/query
Should any charge appear on your premium account, credit card statement or any invoice rendered by Cartridgestore that does not match your understanding of your purchase contact our accounts department invoices@cartridgestore.com.au for a review and response or call 1300 885 520 Contact Ms Judy Wilson.
All products listed for sale on this website are stated in Australian Dollars, prices listed are inclusive of GST, a record of the GST and delivery charges are shown at "Shopping Cart" and on your tax invoice, it is recommended that you print or take note of the invoice/order number for your future reference.
Credit and Debit Cards we accept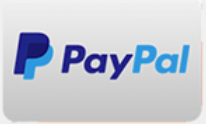 Fraudulent Credit Card Use
CK Stores (Australia) Pty Limited reserve the right to verify suspicious credit card transactions occurring on this site, Bank verification may be required, The cardholder may be contacted to acknowledge the purchase and to further verify the use of the card before goods will be shipped, we apologise in advance, we are attempting to protect your Credit card details being compromised.
When making a bank transfer Payment
Please e-mail your deposit receipt in order to process the order immediately and include your order reference, only genuine bank remittance images/receipts are accepted.
We value your compliments, comments and complaints with equal enthusiasm.